H.E.A.L.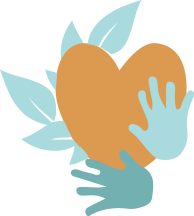 Holistic Counselling & Consulting

What can counselling help you with?

H.E.A.L. Holistic Counselling is located in North Battleford, SK. This is a holistic counselling service that focusses on merging professional training and holistic methodologies to deliver an enhanced therapy services for clients.
This program strives to create a safe and welcoming environment for clients, demonstrating understanding and compassion, while still providing a professional and therapist driven clinical service. This program works well with a range of mental health conditions, however, the model used in this program has specific training to work with victims and perpetrators of sexual violence.
H.E.A.L. Holistic Counselling offers individual counselling, and once a person has went through an individual process, couples, group, and family counselling are also offered.
We believe wellness comes from balancing the mind, body, emotions, & spirit.
Mission Statement:
H.E.A.L. Holistic Counselling's mission is to help people to learn to think and act differently. H.E.A.L. Holistic Counselling is a unique, state of the art program in the realm of mental health. People will learn to discuss, understand, resolve, and heal. The philosophical framework used in this program is holistic which means H.E.A.L. Holistic Counselling views all human beings as having four aspects to them, which are, their mind, body, emotions, and spirit.
A Proud Member of Theravive